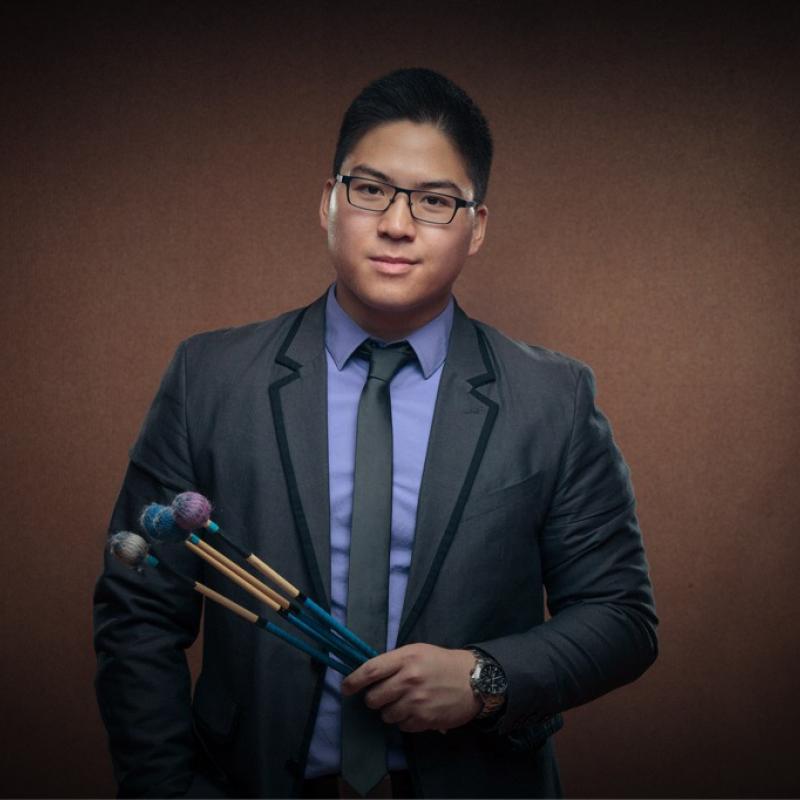 "For me, the sound of a marimba truly comes to life through its depth, beauty, and warmth when I am playing on a Marimba One™. When I'm behind one of these instruments, it feels like home."
Described as a "vigorous, alert, and pinpoint" percussionist by the Boston Phoenix, Brandon Ilaw most recently won 2nd prize in the 2014 TROMP International Percussion Competition and 1st prize in the 2016 Necessary Noise Festival Solo Percussion Competition. As a soloist, he has performed Louis Andriessen's Tapdance with Asko|Schönberg in Eindhoven, The Netherlands and has also appeared as guest soloist with the Orchestra of Indian Hill and The Boston Conservatory Orchestra (after winning the 2011-2012 Boston Conservatory Concerto Competition his sophomore year). In July 2015, he was a Showcase Artist at the Zeltsman Marimba Festival and performed a solo recital with Emmanuel Séjourné in addition to concerts with Marimolin, Jack Van Geem, and Steve Mackey. He also appeared as a featured artist in Juilliard's Focus! Festival and closed out one of the concerts with Maki Ishii's Thirteen Drums. In addition to solo performances, Brandon is equally at home in symphonic settings and has served as solo timpanist with the Moritzburg Festival Academy Orchestra, percussionist and assistant timpanist with the Boston Philharmonic Orchestra, and joined the New York Philharmonic for their "Very Young People's Concert" series. Equally in demand as an educator, he has given recitals and masterclasses at The Boston Conservatory, Juilliard Summer Percussion Seminar, Stevens Summer Marimba Seminar, and Conservatorium van Amsterdam.
Brandon proudly holds two degrees: a B.M. in Percussion Performance from The Boston Conservatory studying with Samuel Z. Solomon and Nancy Zeltsman, where he was the Marillyn Zacharis Scholar and the recipient of the Arthur B. Whitney Award for highest academic rank; and an M.M. from The Juilliard School under the tutelage of Daniel Druckman and Glen Velez, where he was awarded the William Schuman Prize for Outstanding Achievement and Leadership in Music. In Fall 2016, he will join Ensemble ACJW, an Academy program of Carnegie Hall, Juilliard, and the Weill Institute, with a two-year fellowship as the core percussionist.