Over many years of study and experimentation, Marimba One is the only instrument manufacturer in the world that has developed different acoustic levels for both resonators and keyboards
Our rosewood keyboards are offered in Traditional, Enhanced, and Premium levels of voicing. We offer two different levels of resonator acoustic voicing on all of our 5 octave marimbas – Classic and Basso Bravo 
Our 4.3 octave Padauk keyboards are offered in Traditional and Enhanced keyboard voicing and come standard with Classic Resonator voicing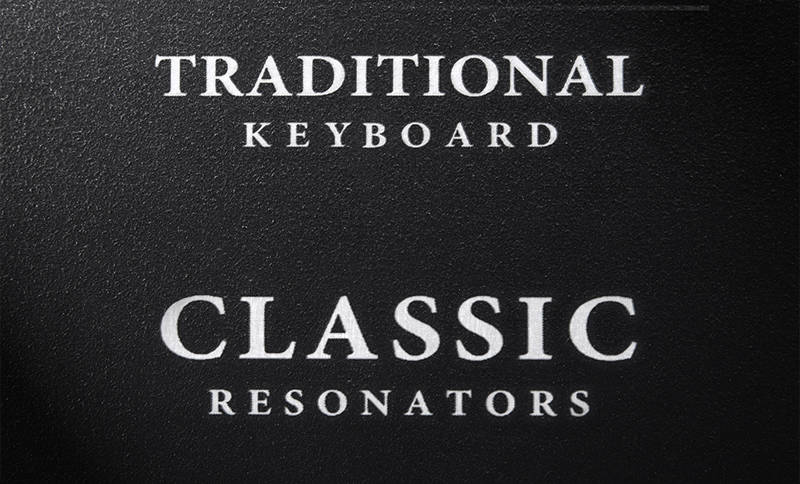 Traditional Keyboard / Classic Resonator
Combines our original Classic resonator voicing and Traditional keyboard voicing to create a very warm and resonant sound. Musicians measure all other brands of marimbas against the acoustic standard of this combination.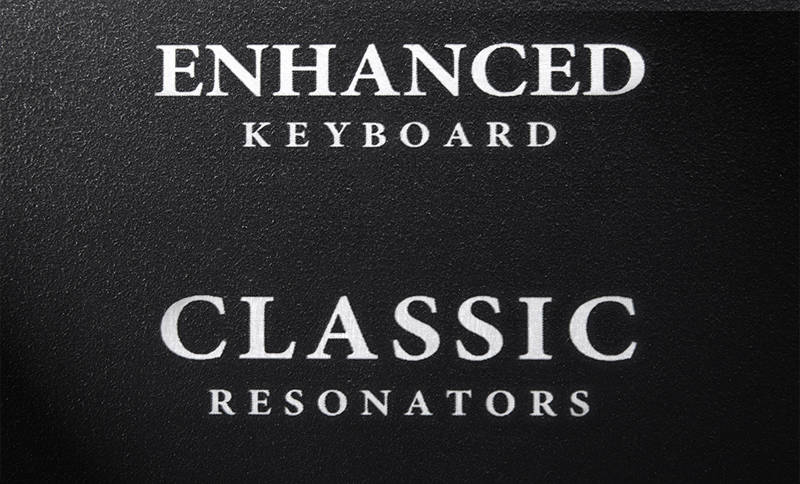 Enhanced Keyboard / Classic Resonator
Combining our Enhanced keyboard voicing with our Classic resonator voicing expands the dynamic range of the marimba for brilliant projection in concert settings. Upgrading to our enhanced keyboard puts this marimba into an entirely new category of marimba acoustics.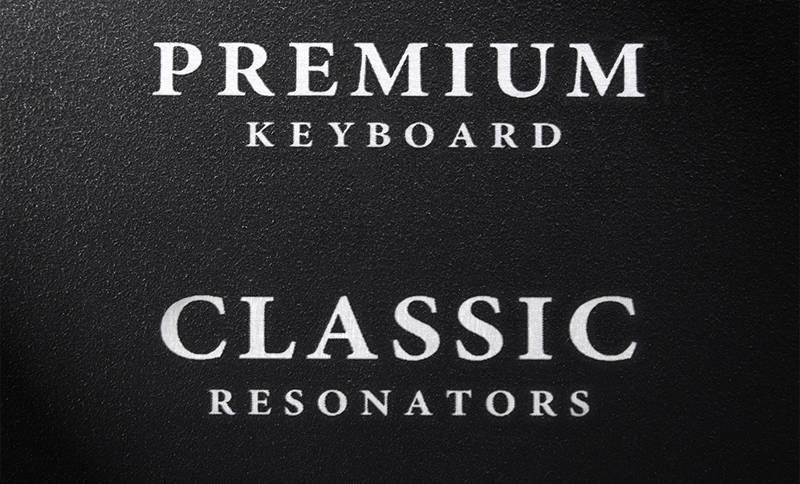 Premium Keyboard / Classic Resonator
A rare combination of acoustic elements. We select the Rosewood bars of each keyboard from several thousand bars. The rich harmonics of our classic resonator voicing blends perfectly with the dynamic volume, articulation, and resonance of our Premium keyboard.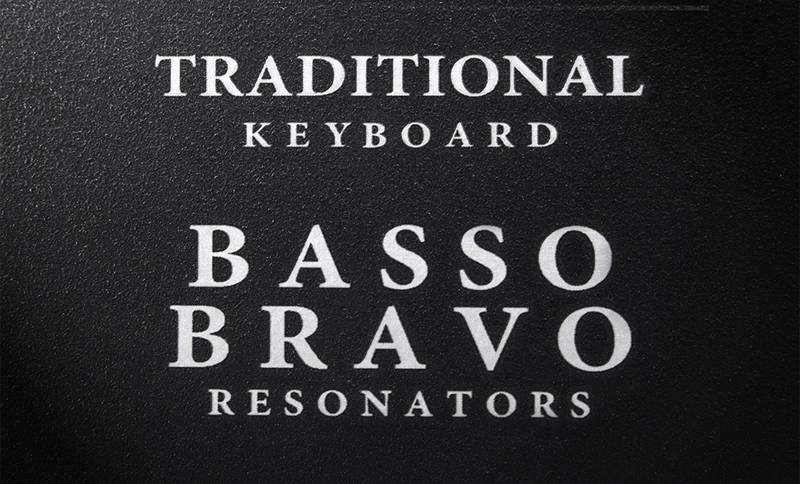 Traditional Keyboard / Basso Bravo Resonators
Our Basso Bravo resonator voicing dramatically turns up the volume on the bass end of the marimba. These resonators produce a warmer, darker, and stronger bass sound. The acoustics of this marimba are an excellent choice for any serious marimbist.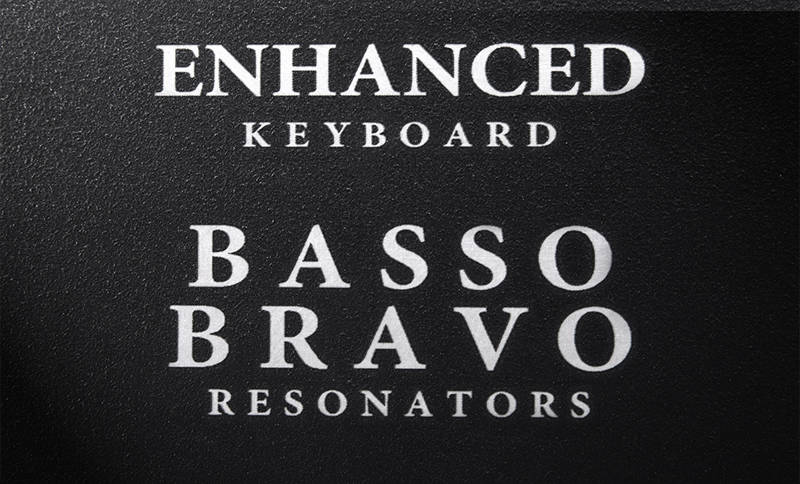 Enhanced Keyboard / Basso Bravo Resonators
Our most popular marimba for universities, orchestras, and serious performers, this marimba produces sound that carries exceptionally well when played in ensembles and orchestras. When we combine the renowned warmth of our Basso Bravo resonator voicing with our articulate and resonant Enhanced keyboard voicing, it creates the most sought-after professional marimba.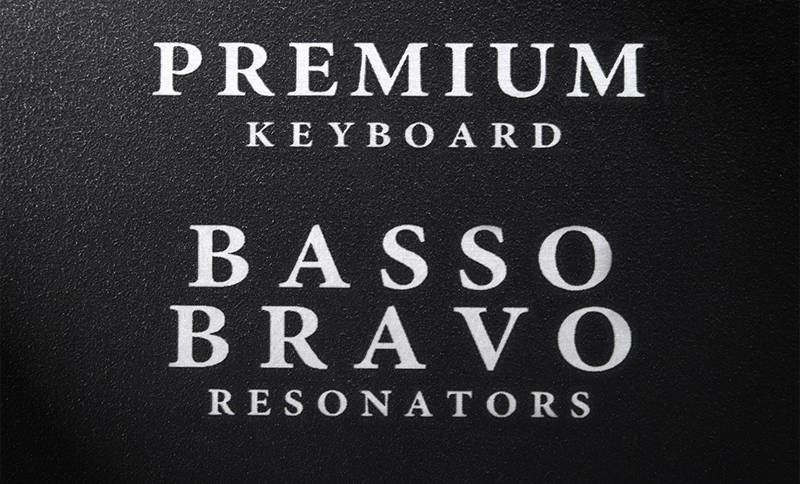 Premium Keyboard / Basso Bravo Resonators
This marimba is the absolute best acoustic combination. Our legendary Basso Bravo resonator voicing combines seamlessly with our amazingly resonant and responsive Premium keyboard voicing. The acoustics of this marimba far exceed any other marimba on the planet. Even the lightest touch of the mallets produces the richest sound possible.
---
The Story behind our Instrument Voicing
As explained by Owner & Founder Ron Samuels
"For our rosewood keyboards, this was a relatively easy process. From the first time that I purchased a quantity of rosewood, I realized that some rosewood was naturally more resonant than other pieces of rosewood. The process of tuning bars includes balancing or stress relieving built up tensions in the wood. When the stresses are relieved, the bar will be more resonant and have a more open sound. You can take an excellent piece of rosewood, and if not properly balanced, it will not reach its resonant potenital. Great wood does not necessarily translate into a great sounding marimba or xylophone bar.
Our goal is to make each bar sound as musical as possible. I soon discovered that some bars naturally ring longer than other bars. Our Traditional voiced keyboards are flawlessly even from top to bottom, and in my estimation, are more resonant, even, and balanced than any other marimba on the market. Our Enhanced level keyboards are even more resonant and warm than our Traditional keyboard. Marimbas with our Enhanced keyboard easily carry to the far reaches of a concert hall. Our Premium level keyboards are truly a super grade keyboard. Our Premium keyboards are the rarest of all rosewood and are extraordinary in their projection and warmth.
Our resonators are a different story. Many years ago, I was asked to build some diatonic balafons for Mickey Hart. Through this process, I taught myself how to tune gourds and match them to bars. Here is a photo of a balafon that I built for Mickey Hart in the early 1990's: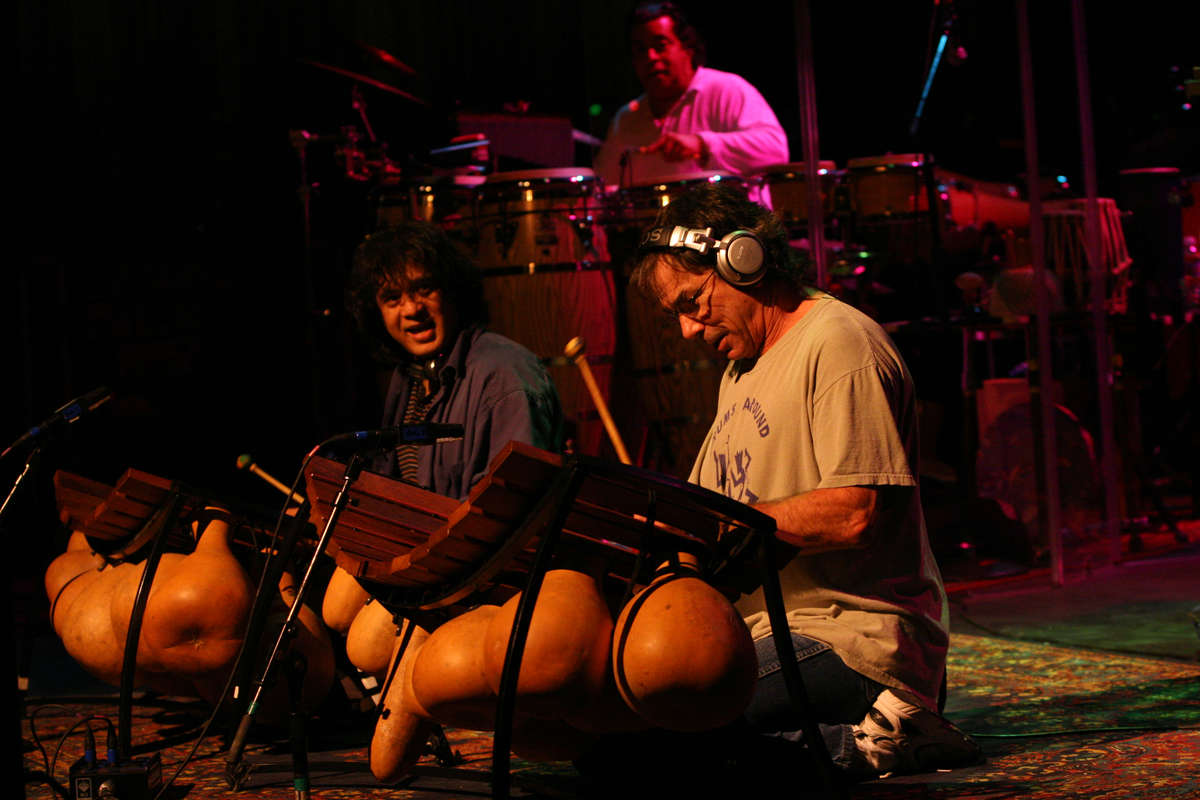 Mickey Hart with M1 custom balafon, performing with Zakir Hussain and Giovanni Hidalgo
As soon as I heard my balafons, I realized that the bass sound of these instruments was exactly what I wanted to hear on the bass end of my concert marimbas.  At last, I had a clear vision of how I wanted my bass resonators to sound. 
It took until 2006 to fully commit the time and resources to figuring out how to get the bass end of my marimbas to sound like the balafons I was building. Acoustically, because of the shape of the gourds I was using, they are Helmholtz like resonators; meaning they concentrate the fundamental and attenuate the overtones.
Over the next 10 years, we devoted extensive resources to the study and design of resonators. The results were major refinements in our classic resonator voicing and the creation of our Basso Bravo resonator voicing.
For our Basso Bravo resonators, we are turning up the volume on the fundamental and turning down the volume on the overtones, producing a big, round, dark and warm bass sound.
Through this process of study and exprerimentation, we learned how to truly voice both our Classic and Basso Bravo resonators so that the harmonic and decibel output is evenly matched from resonator to resonator. 
To make a great marimba, a well voiced set of resonators must be an equal partner to a well voiced keyboard.  This is our guiding philosophy at Marimba One"