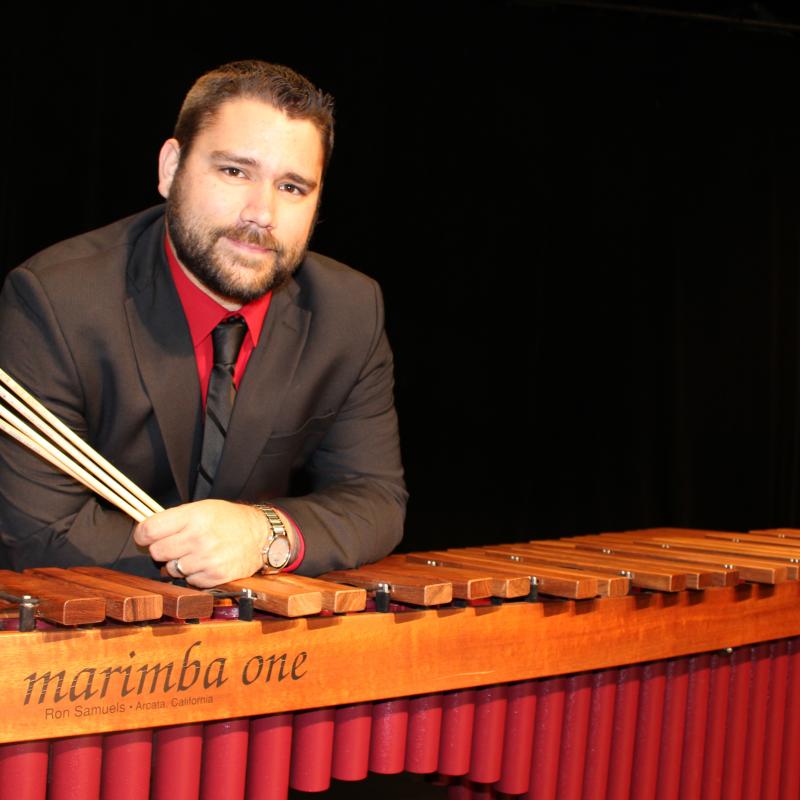 "I have owned my Marimba One since 2009 and I am still in awe of the craftsmanship that went into the construction of my instrument. The sound is unmatched and the feel is incredible. That's why I choose to play Marimba One."
Chase Neely, is currently the Adjunct Instructor of Percussion and Director of the Percussion Ensemble at Missouri Southern State University in Joplin, MO. He also serves as the Adjunct Instructor of Percussion/ Assistant Director of Athletic Bands at Northeastern Oklahoma A & M College in Miami, OK.
Chase holds a Master of Music Degree in Percussion Performance from the University of Arkansas and is a graduate of Missouri Southern State University where he earned a Bachelor of Arts degree in Music.
Chase is an active designer, educator and consultant working with several high schools throughout Missouri and Oklahoma. He currently servers as the percussion specialist in the Miami Public School. He is currently, on staff with 2015 WGI Independent A Finalist Resistance Indoor Percussion of Oklahoma City, OK. Chase also has directed, instructed and designed for the five time MCCGA medalist Joplin High School Winter Percussion in 2009 and 2011- 2015. 
Over the years, Chase has had the privlege to perform with some very outstanding ensembles. Chase is currently a member of the Kansas City Royals "Royal Thunder" drumline where he has been seen performing in the 2015 World Series Parade, 2015 ALDS, 2014 World Series, 2014 ALDS, 2014 AL Wild Card Game and the 2012 MLB All-Star Game. He is also a member of the Arkansas Philharmonic Orchestra. During the summer of 2012,  Chase was invited to perform in Belgrade, Serbia. In 2011, Chase was a member of the Colts Drum and Bugle Corps as well as a member of Gateway Indoor in 2009.
Chase currently resides in Joplin, MO with his beautiful wife, Ashley. In their free time they enjoy golfing, traveling and watching movies.
Chase is proud to be a Marimba One™ Educational Artist, a member of the Vic Firth Education Team and a member of the Percussive Arts Society.