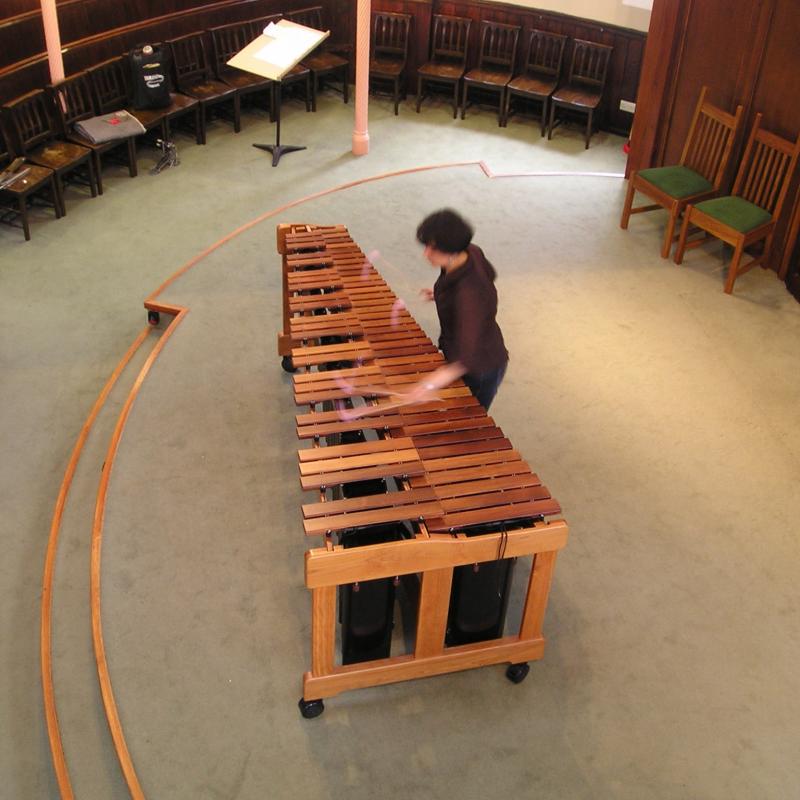 This is an instrument with a huge dynamic range, and one that can sing with the beauty and innocence of a child or with the aggression of a rock band!
Born in Bulgaria and now resident in the UK, Daniella has earned a great deal of respect from audiences and percussionists worldwide, as well as extraordinary critical acclaim.
Whether performing in the concert hall or gracing the television/radio airwaves, Daniella delights audiences with her passionate and energetic style.
A dedicated eduator, Daniella is also in demand with universities and colleges for her inspirational master classes and performances, and enjoys close links with the Royal College of Music, London and the Anglia Ruskin University, Cambridge, UK.
In addition to her performing and teaching career, Daniella is regularly in the recording studio, and her solo albums have enjoyed success worldwide. Recently, her album Dream of the Cherry Blossoms, featuring the music of Japanese composers, was re-released, titled Time for Marimba and includes performances that are regarded by many to be amongst the finest of this repertoire yet available.
An exciting venture for Daniella has been the opportunity to work with the Venezuelan composer Julio d'Escrivan. Julio has vast experience in the world of commercial music and music technology and is currently a senior professor at the Anglia Ruskin University, Cambridge, UK. Together, Daniella and Julio have been exploring new ways to bring the traditional recital into the 21st Century. Exploiting sophisticated computer technology and programming, and the use of accelerometers attached to the backs of Daniella's hands, newly created 'pieces' encompass not only the traditions of marimba playing, but also digital audio and video material that she can manipulated in real time. The first performances of these new works began in November 2006, titled Framed Resonance.
Daniella is sponsored by marimba one, Mike Balter Mallets, Sabian Cymbals and Grover Pro-Percussion.