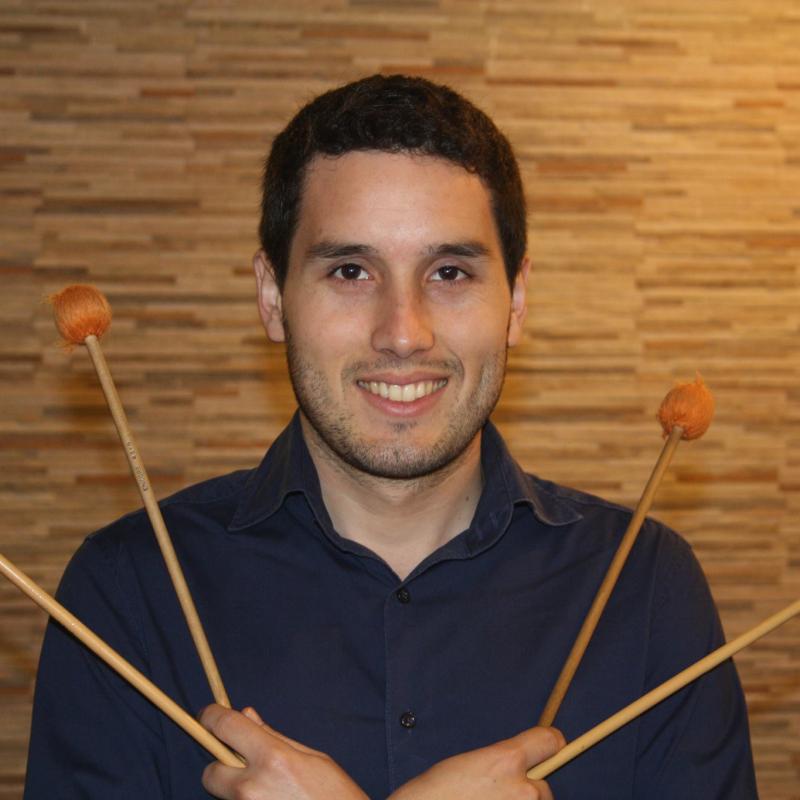 "I have played many vibraphones and I always felt that even though it is an incredible beautiful instrument, it was still in a development process. I always thought that overtones tuning, evenness in tone and frame portability was still not achieved for instrument makers; until I saw the One Vibe demonstration, and I realized that Marimba One has made a huge step forward in developing this young instrument."
Peruvian Percussionist and educator Diego Becerra understands music as an endless world of opportunities. Currently working as Music Programs Manager at the multi awarded Sinfonía por el Perú youth orchestras System and since March 2021 appointed as percussion instructor at National University of Music of Perú.
Diego has performed at Davies Symphony Hall along with San Francisco Symphony members on the Steve Reich 80 Anniversary concert and he has also collaborated with  Juan Diego Florez, Andrea Bocelli, Warren Wolf, among others. His musical journey started at age of 13, taking piano lessons with his father Armando Becerra Flores and he later started learning percussion with Alonso Acosta. Diego holds a Master of Music Degree from San Francisco Conservatory of Music being a student of Jack Van Geem.
You can hear Diego´s first album Spotify – Dilo featuring his One Vibe in solo versions and in collaborations