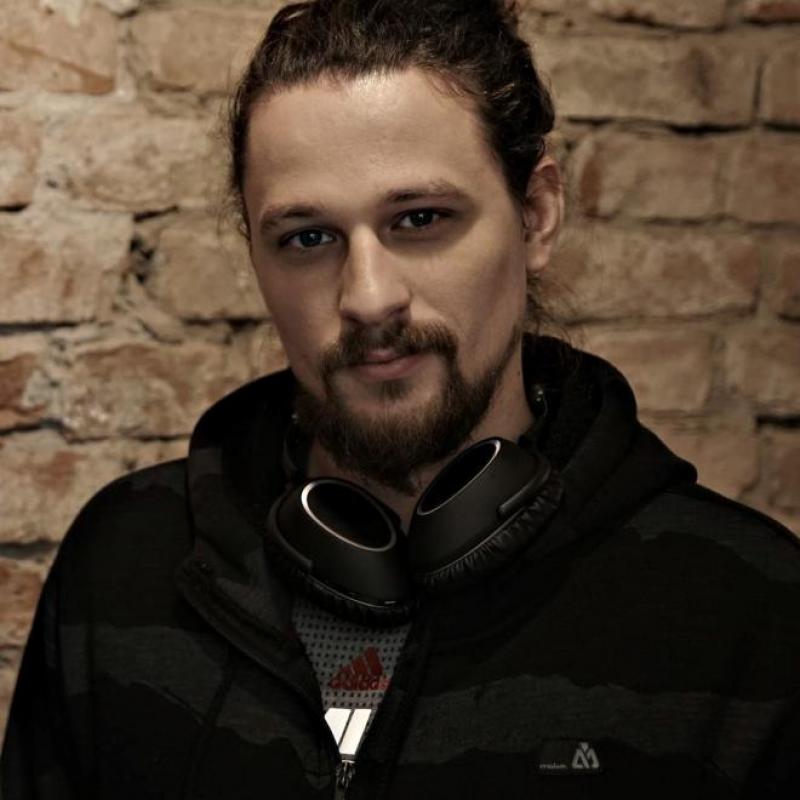 As a kid growing up in a musicians' family, I was very well introduced to the biggest names, the presenters of individual instruments. Since I was a kid I've known about Stradivary, Steinway and Sons, Selmer and was fascinated with their status! When I started playing percussions and marimba I didn't find any connection with the instruments I had at school, until the moment I went to a concert by Katarzyna Mycka and Ivana Bilic on MarimbaOne marimbas! I was looking at those beauties (talking about marimbas, of course) and felt awe! At that moment I knew I found the presenter of my instrument! They had everything: powerfull sound, elegance, magnificence and overwhelming beauty! Plus two outstanding ladies who played them!
Lights of the music scene spotlight shone on Filip Merčep in front of Wienna Rathaus and an audience of 45.000 during his performance in the finals of Eurovision contest for young musicians in 2010, accompanied by the ORF symphonic orchestra and directed by Maestro Cornelius Meister. Eversince, with his numerous projects Filip has proven a wide range spectre of his music interest and performance.
He graduated on Academy of Music, University of Zagreb, in the class 2015 of professor Igor Lešnik, on recital with the works of contemporary composers (Alvarez, Schwanter, Lešnik, Ishii, Psathas) and a scientific paper "Preparation Of Peformance Of Compositions For Percussionist Solo Accompanied By An Prerecorded Audio File; Freedom Of Interpretation Of Time And Instrumentation Of Given Material".  This earned Filip the MA title, Cum Laude (With Honors).
Eversince his student days, Filip was actively present on the Croatian music scene, performing on almost every major festival, such as Dubrovnik Summer Festival, Osor Musical Evenings, Music Biennale Zagreb, Zadar Summer, Šibenik Summer, Split Summer, and by performing solo with most of Croatian orchestras – Zagreb Philharmonic Orchestra, HRT Symphonic Orchestra, Dubrovnik Symphonic Orchestra, Wind Orchestra of Croatian Armed Forces. He won the most prestigious rewards, such as "Ivo Vuljević" – Awards of Croatian Musical Youth for the best young artist in 2011., Best Young Artist Award in 2015. by the Zagreb Philharmonic Orchestra, City of Samobor reward, Yamaha Scholarship Award for the best young performing artist as the best percussionist of Zagreb Music Academy, 2nd place on "Universal marimba competition" in Belgium, 1st award on "Boris Papandopulo" competition in Zagreb, discographic award "Porin" for "the best interpretation of classical music.
Promoting Croatian music is an important part of Filip Merčep's concert career. Performance of pieces of Croatian composer on his recitals all over the Europe and USA brought him sympathies of the audience and numerous awards. For his interpretation of Concert for percussion and orchestra by Igor Lešnik and Franz Cibulka with Zagreb Philharmonic in Concert Hall Vatroslav Lisinski , and Concert for Xylophone and String orchestra by Boris Papandopulo with HRT Symphony Orchestra, Filip was awarded the Rector's Award of the University of Zagreb and, a year before, the Music Academy of Zagreb Dean's Award for his concert activity.
As a chamber musician, he cooperated with well-known Argentinian vocal performers in project of tango opera for chamber ensemble and solo performers by A. Piazolla "Maria de Buenos Aires". "Songs Of The Sun" by Sofia Gubaidulina he performed with the cello player Monika Leskovar and Ivana Bilić in the "Sfumato" cycle by the choir of the Croatian National Television (HRT). Along with the Russian Court Chapel Choir, directed by Valeriy Polyansky, he was a part of the performance of pieces by C. Orff and I. Stravinski, among many other chamber projects. He performed on the Bad Ragaz Festival of Chamber Music in Switzerland, Molyvos International Music Festival in Greece, where he performed Mahler's 4th Symphony in chamber arrangement, togeather with the best young European music artists and famous soprano Marlis Petersen.
Filip is a cofounder of Sudar percussion ensemble whose cooperation with great names of classical and crossover music filled concert halls and major festival of chamber and pop music festivals in Croatia. They have recorded the "Eat Suite" album with original pieces by Matej Meštrović and received two awards on Independent Music awards in the USA.  The Rolling Stone magazine has described the "Eat Suite" as "...rocking with huge balls". This album was a great step in promoting percussion music in Croatia and now they are working on the latest project- arrangements of Jean- Michelle Jarre's music for electronics and percussion.
He is also a member of Marimba Quartet with eminent marimba soloist Katarzyna Mycka, which was his first marimba role-model, and now a colleague and mentor. During his years of participating on International Katarzyna Mycka Marimba Academy he had a chance to work with the world best marimba players and percussion educators. In 2015 and 2017, on Ms Mycke's call, he worked on her academy as the assistant, teaching chamber music.
They have performed all around Europe and in this November they have had a small tour around United States- performing on the Percussive Arts Society International Convention in Indianapolis and concerts in Decatur (IL), Toronto (Canada)  and  Miami (FL).
The latest project Filip is working on is a duo with his friend and colleague from SUDAR Nicolas Sinkovic. They experiment with electronics and percussion, writing their own music and conceptual projects in a quest of new experiences to spread their views and specter as musicians. The project called "Dialogue" which they presented at Osor Music Evenings Festival went praised in critics. The projects idea is to get out of standard concept of traditional concert and in a creative way present their vision. For that situation they chose 4 locations (church, small alley, small square and main square) and turned them into stages where Filip performed 4 pieces that perfectly fit that venue. In church he played Bach's cello suite and on main square he played Xenakis Rebonds. The creative part went into live controlled electronical interludes that connected compositions with their material and sound. The audience was walking through the electronical compositions while following Filip from one stage to the other one! With that concept, they experimented with something new which turned up to be very interesting for the audience and they are now preparing for a big summer tour where they will turn cities like Dubrovnik into one big stage.