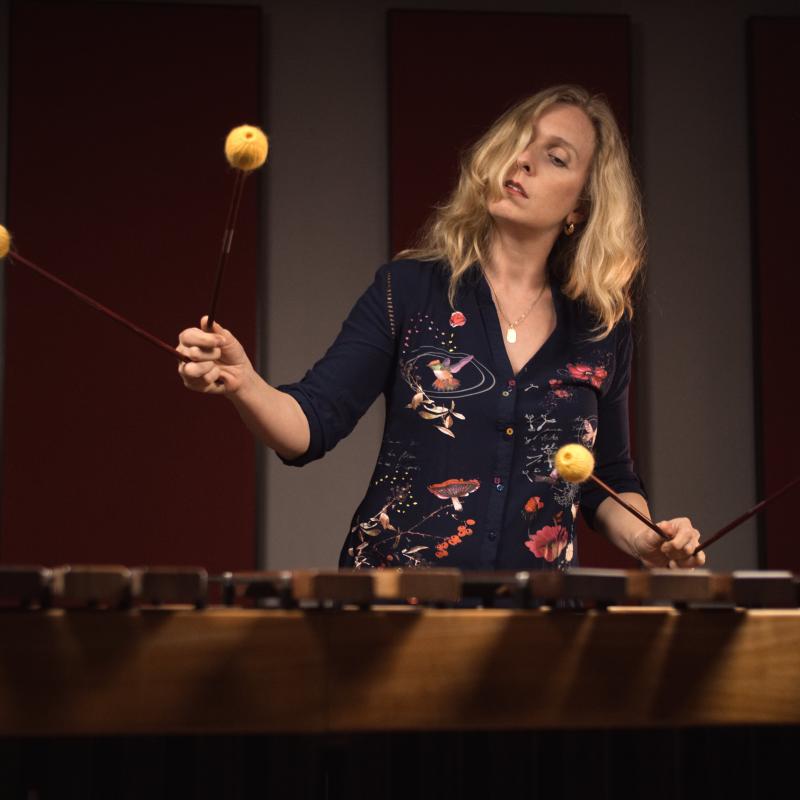 I'm very proud to be able to work with Marimba One - their instruments are the finest pieces of incredible craftsmanship and true passion; they provide a big, warm sound, great dynamics and deep soul. It is great to know that there are no boundaries to take me to the next level as a musician.
Inez Ellmann started her musical career at the age of six on the piano until she decided to learn to play percussion at thirteen years old. During her studies at the Freiburg College of Music she received many scholarships and took her soloist exam with excellent results.
During her studies she chose the Marimbaphone as one of her main instruments. To extend her repertoire on the Marimbaphone, she wrote numerous compositions of her own and started to arrange many classical works. Her album "Wenn die Seele singt" (released in 2007, Verlag am Eschbach) is a remarkable collection of some of her compositions. As a Marimbaphonist she has mainly been performing in Germany and Switzerland. In 2004 she manifested her deep love for the music of Johann Sebastian Bach in recording the complete Cello Suites in her own arrangements on the Marimbaphone.
Inez Ellmann has been a Marimba One Artist since 2018. She has her own mallet-edition with ERHO (Ernst Hosner Sticks). Since 2011 she has lived with her family in St. Gallen, Switzerland.