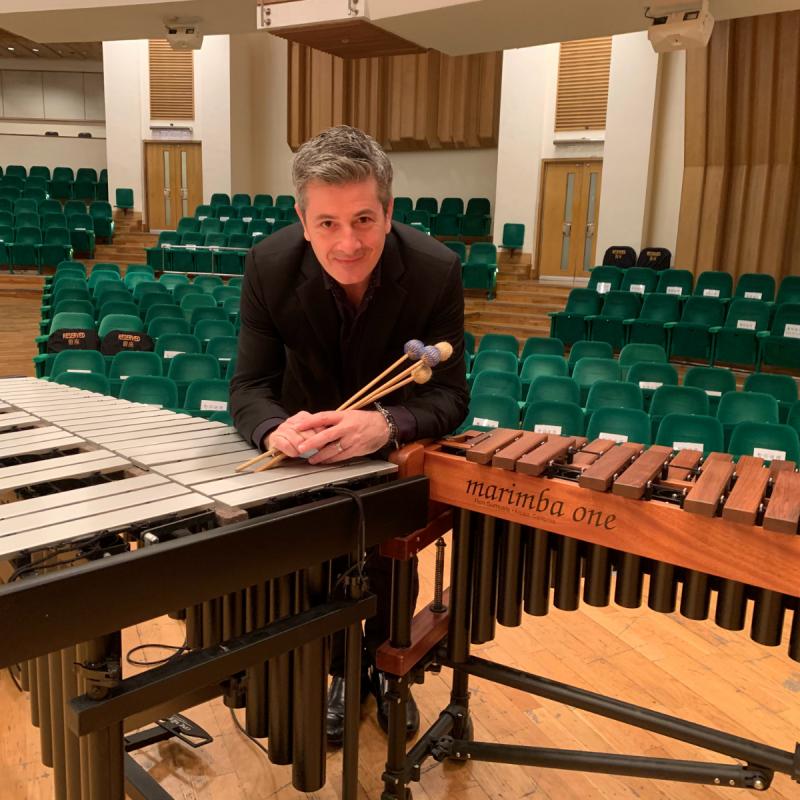 A versatile musician, James Boznos has been the Principal Timpanist of the Hong Kong Philharmonic Orchestra since 2000. James has been a soloist with the HK Phil on three occasions, having performed both of the William Kraft's Timpani Concertos as well as his own composition Concerto for Timpani, Nr.1. In 2019, The China Philharmonic and Guangzhou Symphony premiered his Concerto Nr.2 "Pavilions" for extended timpani, orchestra and mp3, with the composer as soloist.
He has been a frequent guest principal with the orchestras in Asia and teaches at the Hong Kong Academy for Performing Arts and the University of Hong Kong. Prior to joining the HKPhil, Boznos worked regularly with the Chicago Symphony and the leading new music groups of Boston and Chicago. He has also conducted the National Taiwan Symphony, Hong Kong Philharmonic and the Chicago Chamber Orchestra, including the USA and Asia premiere of Donnerstags Gruss by Stockhausen.
As a composer, James Boznos uses the pen name OZNO. He has written music for orchestra, chamber, solo, vocal, electronic genres as well as for the theatre. Recent premieres have included: Cantata Nr.1 "Anesti", Cantata Nr. 2 "Nevu'ah", Cantata Nr.3 "Gabriel", for soloists, choir, orchestra and mp3 with the Hong Kong Bach Choir.
Jaap van Zweden and The Hong Kong Philharmonic performed Oikogeneia for orchestra in 2016, Social Distancing 2020,and in 2021, will premiere his Concerto for Piccolo also with Jaap van Zweden and Linda Stuckey as soloist. Boznos was a student of Nancy Zeltsman and has played on a Marimba One since 1991. He is currently writing a large scale vibraphone piece for Matthew Lau.