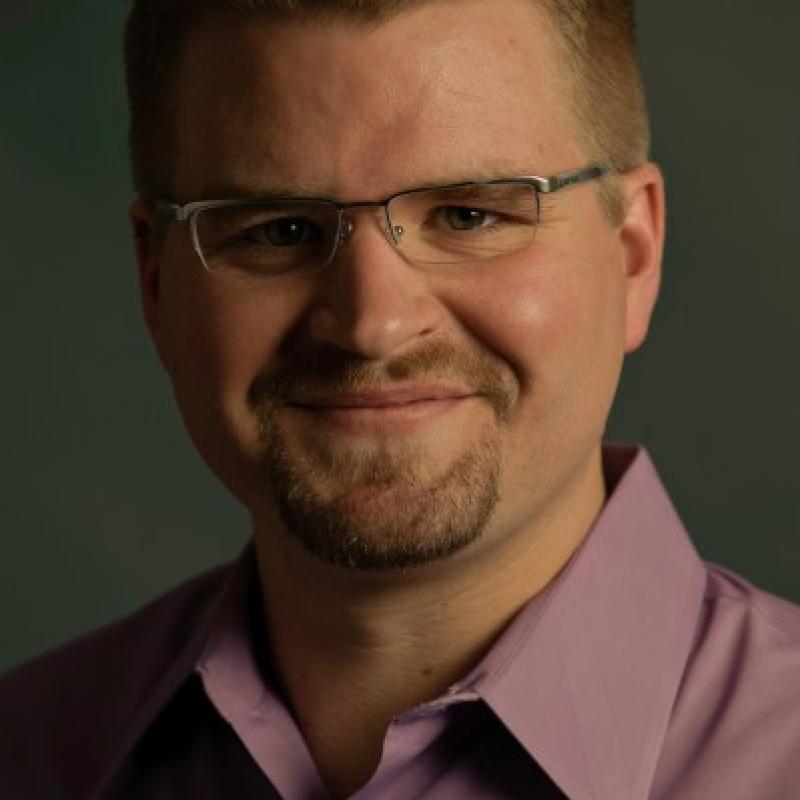 "A focal point of my teaching is helping connect a student to their art. With Marimba One™, I find that when an instrument sounds this exceptional, interests pique."
Jeff Lund is a celebrated and engaging educator and performer throughout the Puget Sound area of Western Washington. Holding Bachelors and Masters degrees in Percussion Performance, Jeff works tirelessly to share his love and familiarity of percussion arts with those under his instruction. Jeff is the new Affiliate Artist in Percussion at the University of Puget Sound, beginning in the fall of 2015. Additionally, Jeff has held the position of percussion instructor in the Community Music Department at Puget Sound since 2013. Musicians within Jeff's percussion studio have continued on to audition into some of the most vibrant music departments in the country in both undergraduate and graduate levels including: Northwestern University, the University of Michigan, New England Conservatory, Yale, Peabody, Roosevelt, and many more.
During his time as a graduate student and Interim Director of the Percussion Ensemble at Central Michigan University, he worked with artists such as Bob Becker, Steve Schick, Svet Stoyanov, and Naoko Takada. These collaborations were in both performance, and masterclass capacity, some of which led to further study with specific artists (Steve Schick, Naoko Takada). Previous to this, he had collaborated with artists such as Ney Rosauro, Steve Houghton, Julie Spencer, Ninae Mimura, and Amy Putnam. Most notable of all of these was getting to conduct Ney Rosauro in a performance of his famous Concerto for Marimba in the opening concert of the Northwest Percussion Festival in April of 2007. Jeff's primary teachers have been Dr. Andrew Spencer, Mark Goodenberger, and Dr. Doug Rosener.
Following his studies in Michigan, he returned to the Northwest and most actively pursued conducting positions and developing a private studio in the Puget Sound area. Jeff also has a Masters degree in Orchestral Conducting, and has held Music Director positions, Teaching Artist positions, Administrative Director positions, and Artistic Director positions in many youth orchestra organizations, and is currently conductor with Student Orchestras of Greater Olympia (SOGO). He is also a finalist for the Music Directorship of the Rainier Symphony Orchestra, and will be conducting them in May of 2016.
An active adjudicator and clinician throughout the northwest in both Percussion capacities and Orchestral music festivals, Jeff Lund often appears as guest lecturer and performer for various percussion festivals and competitions. This past year, he was an adjudicator in both the Washington and Oregon State finals for their High School Solo and Ensemble competitions. This summer, he will be acting as Assistant Director of the Northwest Mallet Festival, a festival to which was Guest Artist along with other mallet artists as Ben Thomas, Julie Spencer, Pius Cheung, and Eriko Daimo. His orchestral festival experience includes guest conductor and clinician positions at various regional and state festivals throughout the Northwest, as well as being on Faculty at the Evergreen Music Festival, where he directs the Percussion Ensemble, gives one-on-one instruction to the percussion students, conducts the Chamber Orchestra, and teaches courses in Music Theory.
His current teaching demographic ranges from affluent private music students, to volunteering time with low-income High School students within his community (Tacoma, WA) who show potential for music scholarships at state and private colleges in the area. The range of ages is currently 9-59 including students with specialized learning such as: ADD, ADHD, Asperger's and dyslexia.
His competition experience has afforded him the opportunities to perform concerts with 5 different ensembles/orchestras. Most recently, he was runner-up in the Seattle Philharmonic Concerto Competition, working towards premiering a new piece he had collaborated on with the notable Wind Band and Percussion Ensemble composer, Daniel Montoya Jr., Fantasia for Marimba and Orchestra. This year, that concerto will be premiered with the West Seattle Orchestra (a community group), and he will also be performing with the TCC Orchestra on a piece yet to be determined.
He is a Liberace and a Hubbard Scholar (both performance based competitions), and was a 2008 elected inductee to the Iota Rho chapter of Pi Kappa Lambda.