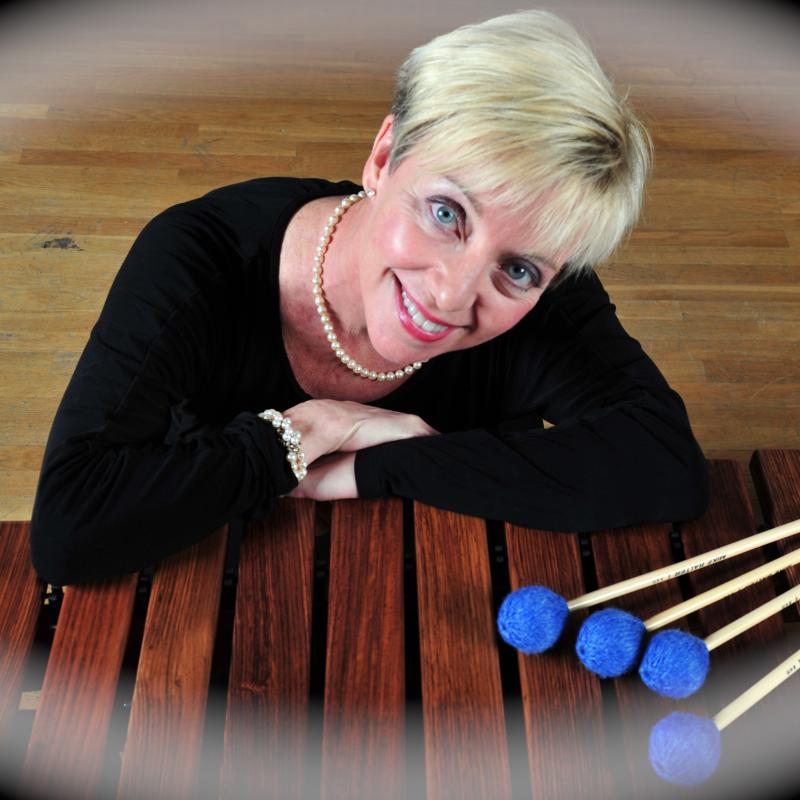 "The Marimba One instrument allows me to "play" with the variant bar tones -- from a dry brittle strike to a full chordal rolled resonance -- The bars have a good amount of give and take, depending what mallets I use, how and where I approach the bar. I also chose Marimba One because of Ron Samuels - Ron you listened to my requests, your staff was attentive and I truly felt that I was (and still am) receiving the customer attention that is so appreciated."
Mrs. Judith Spencer graduated from the Royal College of Music in London after a hiatus from the performance genre having enjoyed raising a family and working in the corporate realm. Born and raised in Calgary, Alberta, Canada, Judith studied percussion, piano and voice under the Canadian Royal Conservatory. She continued her studies at Baylor University in Texas and then completed a post-graduate degree in percussion performance and music education at Indiana State University. Judith has been a guest artist at the International Percussion Arts Convention, the P.E.O. International Philanthropic Educational Conference, a clinician and artist for Marimba One and Paiste Cymbals. She toured with a Canadian Contemporary Ensemble based at the Banff School of Fine Arts, located in the beautiful Canadian Rockies in Banff, Alberta. 
Judith graduated in July 2013 with a Post Grad Diploma in Performance (PGDip), Royal College of Music, under the Advanced Solo Marimba Program directed by internationally renowned Marimba One Artist Daniella Ganeva.