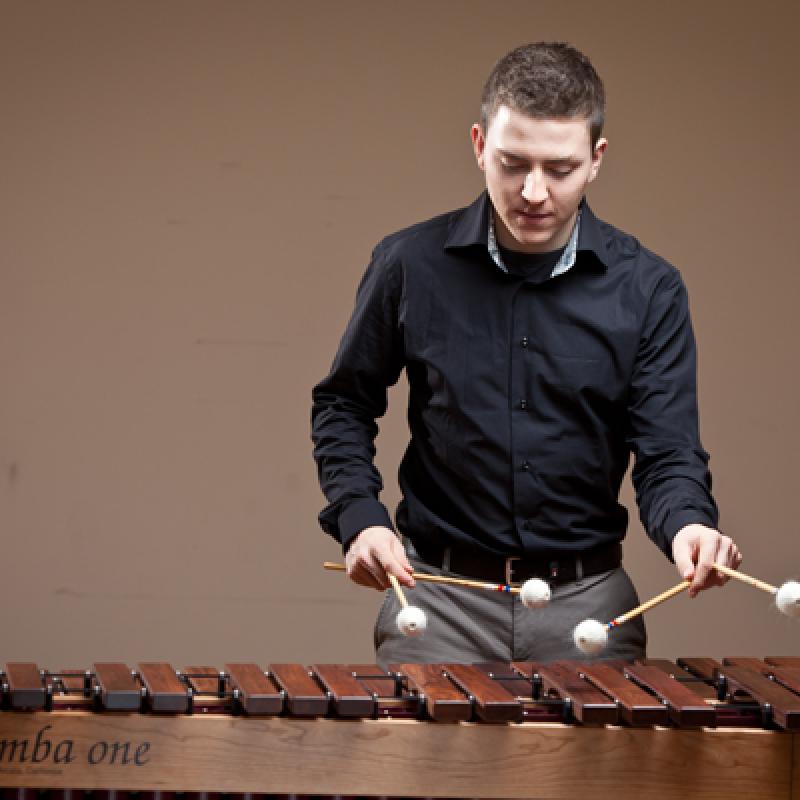 Percussionist Laurent Warnier of Luxembourg has joined marimba one® as a Discovery Artist.
Combining forces with Rachel Zhang while they were undergraduate students at the Amtserdam Conservatory, the duo, known as Joint Venture Percussion Duo, has performed all over the globe from the U.S. to China.
Music has always been an integral part of Lauren't life. Like the rest of his family, he started by playing in a local marching band. Then he entered the world of marimba in Luxembourg, received his bachelor's degee in Holland and then got his master's in Boston--where he majored in marimba from world-famous soloist Nancy Zeltsman.
It was Laurent's passion for new music which has led him to work with contemporary ensembles in the Netherlands, Germany and Uzbekistan.
In addition, he has held teaching assistanceships at the Amsterdam Conservatory, at the Boston Conservatory and at the Zeltsman Marimba Festival.