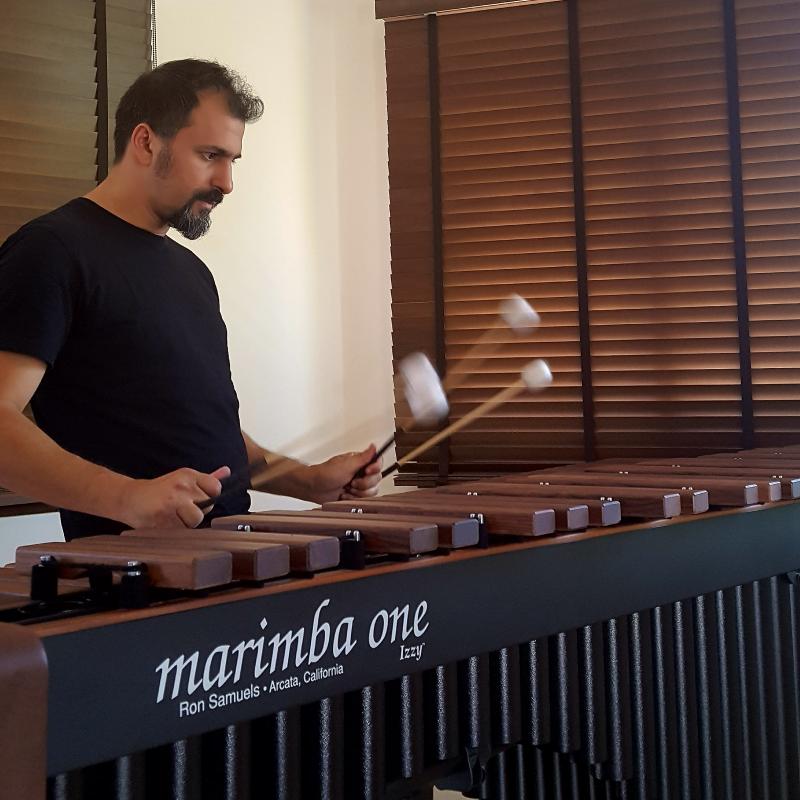 "Marimba one has a warm "wooden" sound. Very rich in musical colors that make the sound possibilities endless!!"
Marios Nicolaou was born in Limassol - Cyprus in 1974.
He studied percussion at the Athens Conservatory (class of D. Marinakis) and at the Hochschule für Musik Köln with C. Caskel and C. Tarcha and graduated with "Auszeichnung". He has also worked with P. Sadlo and R. Seegers in masterclasses and private lessons. In 2005 he took part at the International Ensemble Modern Academy (Schwaz/Austria). Marios has been a holder of the "Alexandra Trianti" scholarship of the "Friends of music Society" (Athens).
Since 2015 Marios is the principal Timpanist of the Cyprus Symphony Orchestra. As a soloist has performed the Concertino for Timpani, Percussion and Strings by A. Panufnik, the  Concerto for Percussion and small Orchestra by D. Milhaud, N. Skalkota's " Characteristic Piece" for Xylophone and orchestra and the Partita in C major by G. Druschetzky.                                 
He has worked with many orchestras such as the Gürzenich Orchester - Kölner Philharmoniker, the Neues Rheinisches Kammerοrchester, the Kölner Jugendorchester and has also collaborated with the most of the Greek orchestras (Athens State Orchestra, Radio Symphony Orchestra, Camerata, Orchestra of Colors)
As a chamber musician Marios has worked with H. Lachenmann, P. Eötvös, F. Ollu, D. Bouliane, K. D. Roo, the Ensemble neue music Koln, the Moscow Contemporary Music Ensemble  and the ensemble dissonArt. He took part in festivals such as the Pierre Boulez zum `75 (in Cologne Philharmonie), the Minimal Music Kassel and the Klavier Festival Ruhr. Since 2009 he is a member of the Ergon Ensemble (Athens) and "musician in residence" at the Avaton Contemporary Music Festival.
Marios Nicolaou is teaching Percussion at  the Arte Music Academy and at the music Lyceums of Nicosia and Limassol