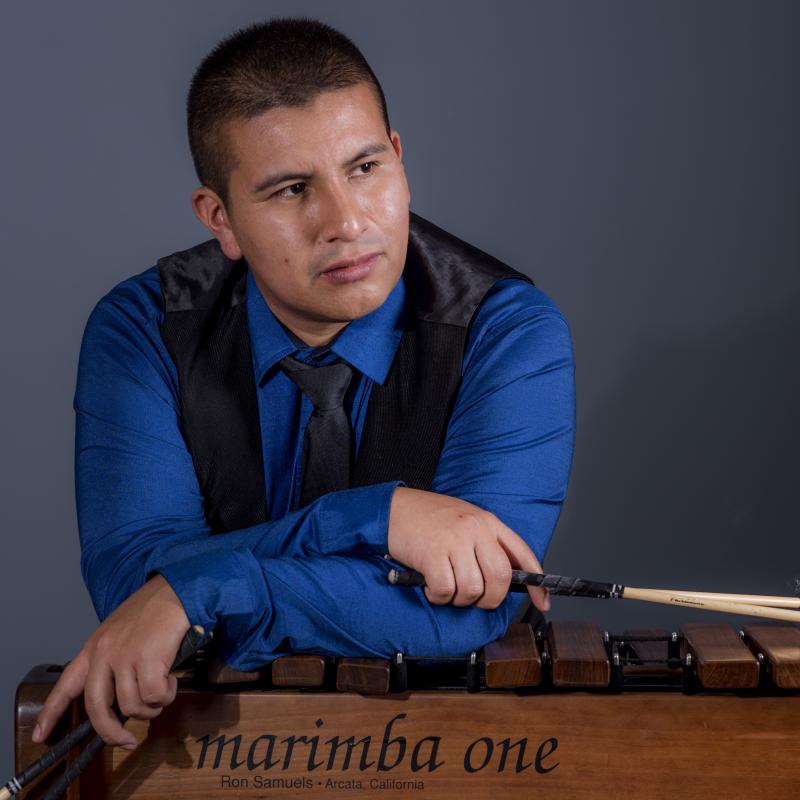 Having my own Marimba One has been a dream of years come true, I have played almost all my life with these instruments and they are really wonderful in every way. Thanks Ron Samuels and the entire M1 team for the excellent work.
Miguel Cruz Mestanza (born 1985); Percussionist, soloist and chamber musician, renowned for his wide diversity in the performance of classical and popular percussion instruments. He is recognized in many cities of Peru for his intense work as an educator, researcher, cultural manager and music producer. He currently lives in the city of Lima.
As a percussionist, Miguel has performed with important Peruvian orchestras, such as: National Symphony Orchestra, Symphonic Orchestra "Ciudad de los Reyes" and Lima Philharmonic Orchestra, developing a promising musical career from an early age. These presentations have taken him to tour various cities of Peru and, presented in various international stages in Mexico, Colombia, USA, Brazil, Venezuela and Paraguay. He is currently a full member of the National Symphony Orchestra of Peru. In his role as a soloist, Miguel has performed with the Percussion Ensemble of the National University of Music, the Symphony Orchestra of Cusco and the National Symphony Orchestra of Peru. With this last one he made the absolute premiere of the "Fantasía para Marimba y Orquesta", by the Peruvian composer Jorge Falcón.
From a young age, Miguel has taught in various institutions in Lima, such as the National University of Music, an institution where he is currently Professor of the Percussion Chair; Private Conservatory of Lima JOSAFAT ROEL PINEDA; National School of Folklore JOSE MARÍA ARGUEDAS; and ICTYS. On several occasions, he has also been invited to hold workshops and master classes at music schools in the cities of Arequipa, Huánuco and Cusco.
As a cultural manager, he was in charge of the eighth and ninth edition of the International Percussion Encounter of Lima, an important musical event held in the capital of Peru since 2008, and organized by the National University of Music. Miguel is the founder of the MALLETRIX Percussion Ensemble, a cast with which he dedicated himself to disseminate academic music, jazz, fusion, world music, and Peruvian music, through keyboard percussion instruments in various stages of the city of Lima; he created the percussion duo MARIMVIBES with which he disseminated the original music for the format of marimba duo, and marimba and vibraphone; and the Q'IRUART duo of marimba and clarinet.
He feels honored to be a MARIMBA ONE Educational Artist and BLACK SWAMP PERCUSSION Educator Network.