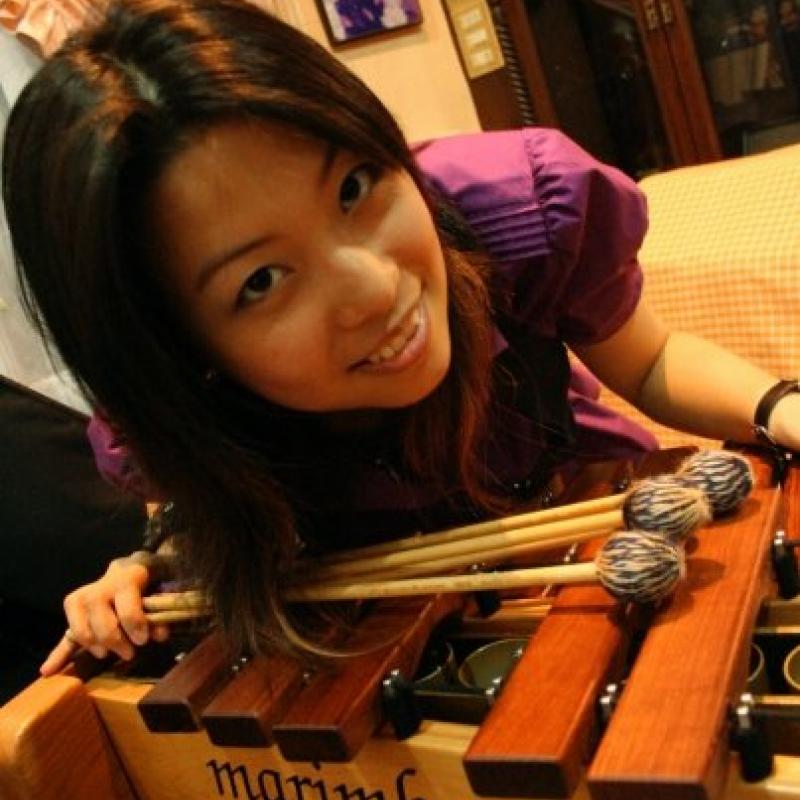 When Sujaree "Boom" Prapinwong was a 12-year-old girl in Thailand, she got to play a snare drum in a school marching band. Inspired by the teacher, Mr. Santi Vrabantoonvit, afterwards, she started learning other percussion instruments, as well as marimba, with Mr.Chumpol Techakraisri and Mr. Athasit Watanawongsarat. Pushed by her dream and her passion for marimba, Sujaree entered Chulalongkorn University, Faculty of fine and applied arts, the department of western music to study percussion under the instruction of Mr. Kasem Thipayametrakul. 
Now almost 20 years later and having studied with experts on two continents, she has become the first marimba soloist in Thailand--and one of two new Marimba One™ Discovery Artists.
Her goal is to create an open, inclusive network of individuals and organizations focused on marimbas.
She herself graduated from Chulalongkorn University--and then studied in Poland with marimba virtuoso Katarzyna Mycka and became strongly influenced by Shoko Sakai. She also took master classes with Hermann Schwander, Peter Sadlo, Emmanuel Sejourne and Svet Stoyanov.
Boom returned to Thailand to teach at her alma mater and perform as a soloist and guest musician in concert halls from Japan to Germany, as well as the Bangkok Symphony.
She loves Polish, Italian and Japanese food and is accompanied by two cats, who she regards as her sons. She hopes to make the marimba more well-known throughout Southeast Asia.