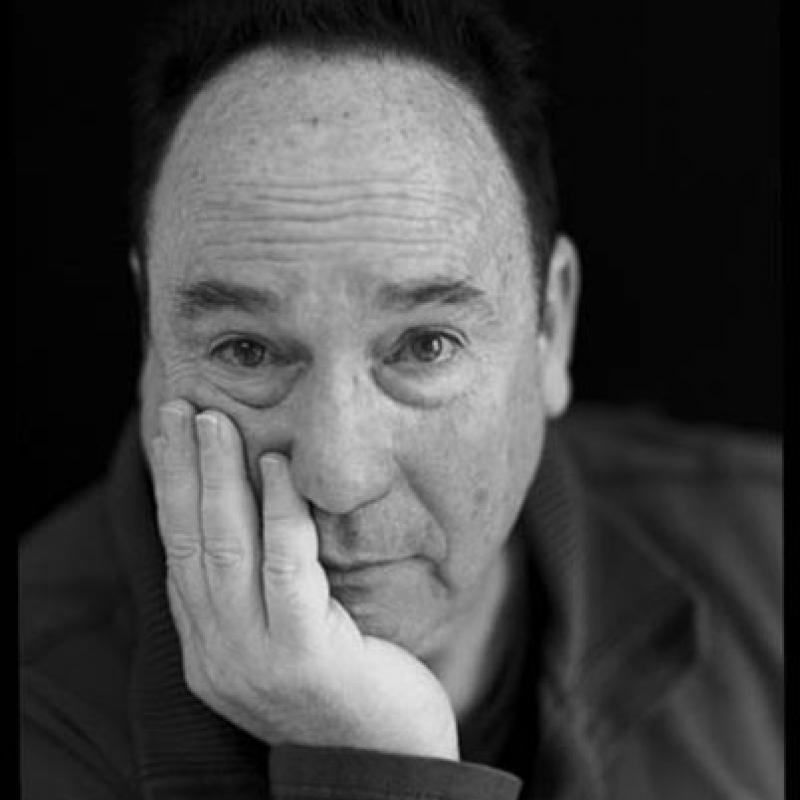 "Marimba One hands down make the finest marimbas in the world. They have a warm resonant tone, and the instruments sounds great in ALL registers. The overall design is flawless, with a rattle free, buzz free, and easily adjustable frame, and ingenious resonator design. This is my marimba of choice ALWAYS, both professionally and as a percussion instructor. "
In 2016, Winant was awarded a large unrestricted grant from the Foundation of Contemporary Arts in recognition for his groundbreaking work as a contemporary percussionist. In 2014 he received a Grammy nomination for his recording of John Cage's historic solo work, 27' 10.554" for a percussionist, on Micro Fest Records.
He has collaborated with some of the most innovative and creative musicians of our time, including John Cage, Iannis Xenakis, Pierre Boulez, Frank Zappa, Keith Jarrett, Roscoe Mitchell, Anthony Braxton, Fred Frith, James Tenney, Terry Riley, Cecil Taylor, Gerry Hemingway, Mark Dresser, Barry Guy, Marilyn Crispell, George Lewis, Steve Reich and Musicians, Nexus, Charles Wuorinen, Jean-Philippe Collard, Frederic Rzewski, Ursula Oppens, Joan LaBarbara, Annea Lockwood, Danny Elfman/Oingo Boingo, Sonic Youth, Marc Ribot, Keith Rowe, Joey Barron, Bill Frisell, Yo-Yo Ma, Rova Saxophone Quartet, Lawrence "Butch" Morris, and the Kronos String Quartet.
He has recorded and toured worldwide with his own groups including ROOM, w/Chris Brown and Larry Ochs, CHALLENGE, w/Anthony Braxton and David Rosenboom, WAKE, w/Frank Gratkowski and Chris Brown, the ABEL/STEINBERG/WINANT TRIO, and the WILLIAM WINANT PERCUSSION GROUP.
Click here to download a copy of the Poon Village promo sheet.
He is principal percussionist with the San Francisco Contemporary Music Players, he has been closely associated with NYC composer John Zorn, and has made numerous recordings, and performed in many projects throughout the world with the composer. Starting in 1995 he has been the percussionist with the avant-rock band Mr. Bungle, has made two recordings ("Disco Volante" and "California" on Warner Brothers), and has toured throughout the world with this group. For many years he had worked with composer Lou Harrison, recording and premiering many of his works, and in March of 1997 he participated in the world premiere of Lou Harrison's quintet "Rhymes with Silver" featuring cellist Yo-Yo Ma and the Mark Morris Dance Group, and has toured the piece throughout the United States and Great Britain.
In the fall of 2011, he joined Mike Patton's Italian pop music project "Mondo Cane" which features a 12 piece band + string orchestra, and have recently completed tours of South America and Australia.
In the fall of 2003, celebrating the 50th anniversary of the Merce Cunningham Dance Company, Mr. Winant, along with composers Takehisa Kosugi and Christian Wolff, created music for a series of eight special "Events" staged by Merce Cunningham and Dancers at London's Turbine Hall at the Tate Modern. Winant continued to tour throughout Europe and the United States with the dance company until 2009
He has made over 200 recordings, covering a wide variety of genres, including music by Earle Brown, John Cage, Morton Feldman, Christian Wolff, John Zorn, Butch Morris, James Newton, Frank Gratkowski, Pauline Oliveros, Luc Ferrari, Karlheinz Stockhausen, Danny Elfman ("Batman Returns"), Siouxse and the Banshees, Secret Chiefs 3, ICP, Han Bennik, The Ex, White Out with Jim O'Rourke, Lou Reed, Thurston Moore, and Mike Patton.
His recording of Lou Harrison's "La Koro Sutro" (which he produced for New Albion Records) was the New York Times Critic's Choice for best contemporary recording of 1988. In 1999 he produced a recording of music by 20th-century avant-garde composers with the influential rock band Sonic Youth; "Goodbye 20th-Century" (SYR4), was hailed by both The Los Angeles Times and New York's Village Voice as one of the best compendiums of this type of music ever recorded. His recording with cellist Joan Jeanrenaud of her CD "Strange Toys" was nominated for a Grammy in 2009. Also he along with guitarists Henry Kaiser and David Lindley, created special music for Werner Herzog's 2009 Oscar nominated documentary "Encounters at the End of the World". His latest recording with Roscoe Mitchell combining three trios and recorded over 3 days at the Museum of Contemporary Art in Chicago, is due out on the ECM label in 2017.
Mr. Winant has premiered many new works written specifically for him, by such noted composers as John Cage, Christian Wolff, Lou Harrison, John Zorn, Zeena Parkins, Bun-Ching Lam, Barbara Monk Feldman, Hi-Kyung Kim, Roscoe Mitchell, Wendy Reid, Ralph Shapey, Peter Garland, Michael Byron, Paul Dresher, Alvin Curran, Frederic Rzewski, Chris Brown, David Rosenboom, Larry Polansky, Gordon Mumma, Alvin Lucier, Terry Riley, Fred Frith, Somei Satoh, and Wadada Leo Smith.
Mr. Winant has been featured as a guest artist with the Los Angeles Philharmonic (under the direction of Pierre Boulez), the San Francisco Symphony, and the Berkeley Symphony (Kent Nagano, director), as well as at Cabrillo Festival, Monterey Jazz Festival, SF Jazz Festival, Central Park Summerstage, Ravinia Festival, Salzburg Festival, Donaueschingen Festival, Victoriaville, Holland Festival, Edinburgh Festival, Ojai Festival, Sonar Festival, All Tomorrow's Parties, Taklos, Other Minds Festival, Lincoln Center, Melt Down Festival, Royal Festival Hall, Library of Congress, The Barbican, The Kennedy Center, Paris Opera, Disney Hall, Miller Theater Composer Portraits Series, Merkin Hall, Guggenheim Museum, and Brooklyn Academy of Music.
For ten years he was principal percussionist with the Cabrillo Festival Orchestra (Dennis Russell Davies, director), and timpanist with the Philharmonia Baroque Orchestra 1985-1988 (Nicholas McGegan, director).
He is a Visiting Lecturer at the University of California at Santa Cruz, and teaches at Mills College and the University of California at Berkeley. For eight years Mr. Winant was Artist-in-Residence at Mills College with the critically acclaimed Abel-Steinberg-Winant Trio. Formed in 1984, the ASW Trio has premiered over 25 new works for violin, piano, and percussion at major festivals and recitals throughout the world. Their recordings can be heard on the New Albion, Tzadik, and CRI/New World labels.