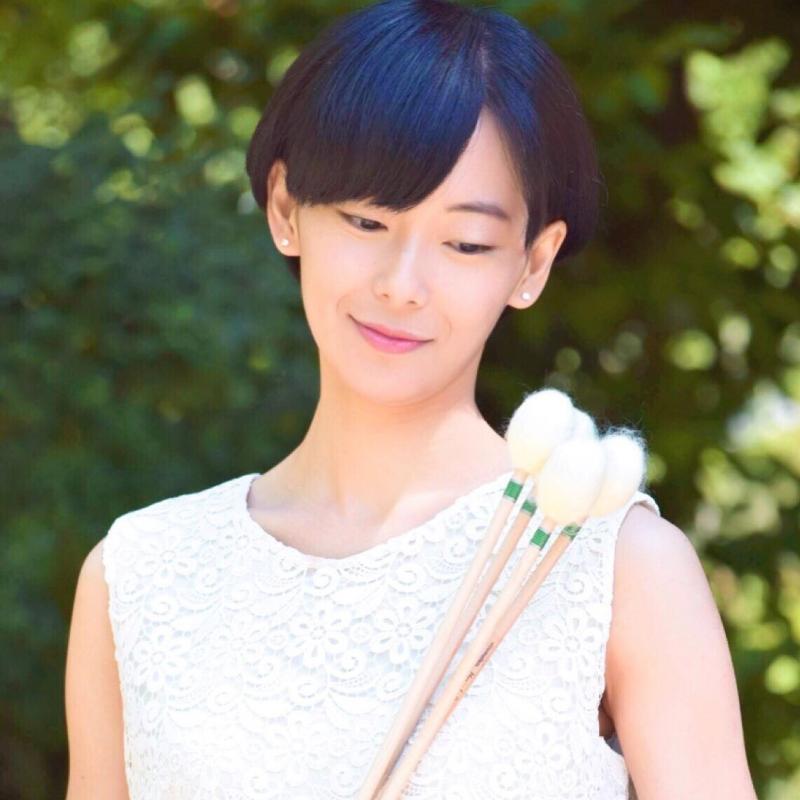 Yukari Yagi(*1992) was born in Nagoya, Japan and began taking piano lessons at the age of five. At the age of ten, she discovered her passion for percussion.
In 2015, Yukari Yagi concluded her Bachelor's degree, having been taught by Shoko Araya, Kazunori Meguro at Kunitachi College of Music(KCM). After she graduated from KCM, she enrolled at CRR de Rueil-Malmaison to study with Eve Payeur and also at the CRR de Paris to study with Eric Sammut. As of Febrary 2019, Yukari Yagi is studying for her Master of Arts in Music, Concert Solo Performance, at the University of Arts in Zurich(ZHdK) with Raphael Christen.
During her studies at KCM, Yukari performed Paul Creston's Concertino for Marimba with the Kunitachi Orchestra as a Marimbist soloist. In 2017, she received unanimous Prix d'Excellence at CRR de Rueil-Malmaison. In the same year, she won the second prize at the Opole International Marimba Competition in Poland. In September 2018 She won the first prize in the Marimba C Category of the Itary Percussion Competition.
Yukari performed Mozart's Concerto for Oboe with the Philharmonisches Orchester Budweis as a Marimbist soloist. Her fresh approach to music in the classical period, which is not in the history of marimba, was appreciated and well received.
She has been invited to the Marimba Duo Concert at Perkumania, a percussion festival in Paris, and to the International Percussion Festival in Pescara, Italy, where she has been performing solo concerts only with her repertoire from Baroque to Romantic.
She is very interested in exploring the possibility of studying the arranged works of marimba. As a marimba player, she thinks that it is necessary deepen understanding of classical music to cultivate inner hearing. Her repertoire includes music written for harpsichord, piano, from baroque to romantic epoch as well as contemporary music.