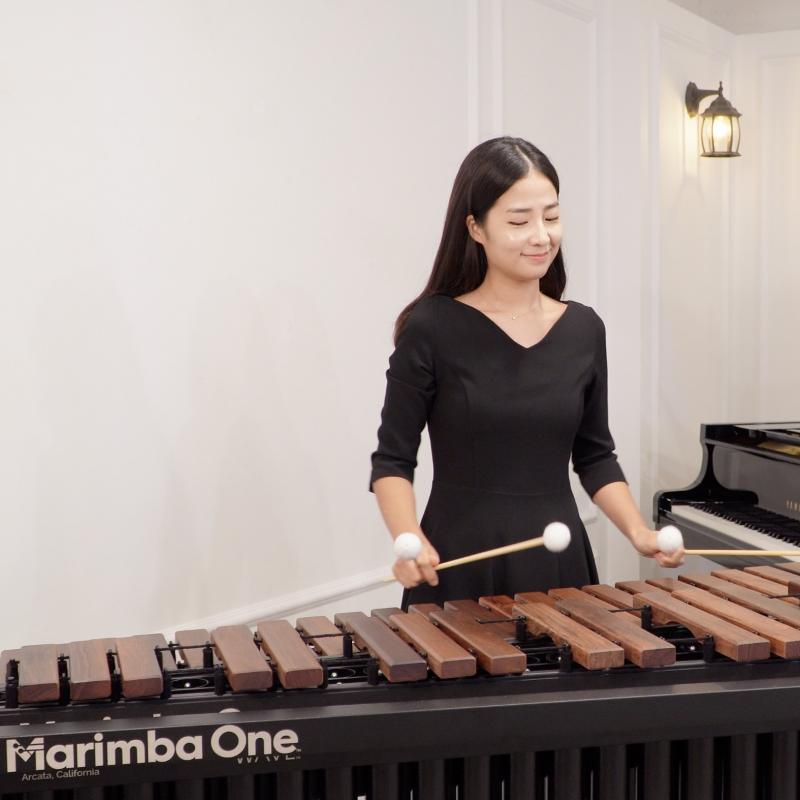 I've chosen the best to become the best.
After majoring in percussion at Ewha Womans University, Yuni decided to create a Youtube channel.  Her goal is to share the beautiful sound of the marimba with the world.  From classical to pop music and more, she covers songs that are familiar to everyone. 
'Yuni Marimba' is the biggest marimba channel on Youtube. Her channel currently has 720k subscribers with almost 100 million views. Her musical covers are viral around the world. 
Currently, she is experimenting and creating new ideas by collaborating with famous artists, Disney channel, and other TV shows.  She also performs with various orchestras and ensembles.
She is excited to be part of the M1 Family and expects to find greater inspiration and creativity form her new M1 Wave Marimba, Vibe, and M1 Mallets.