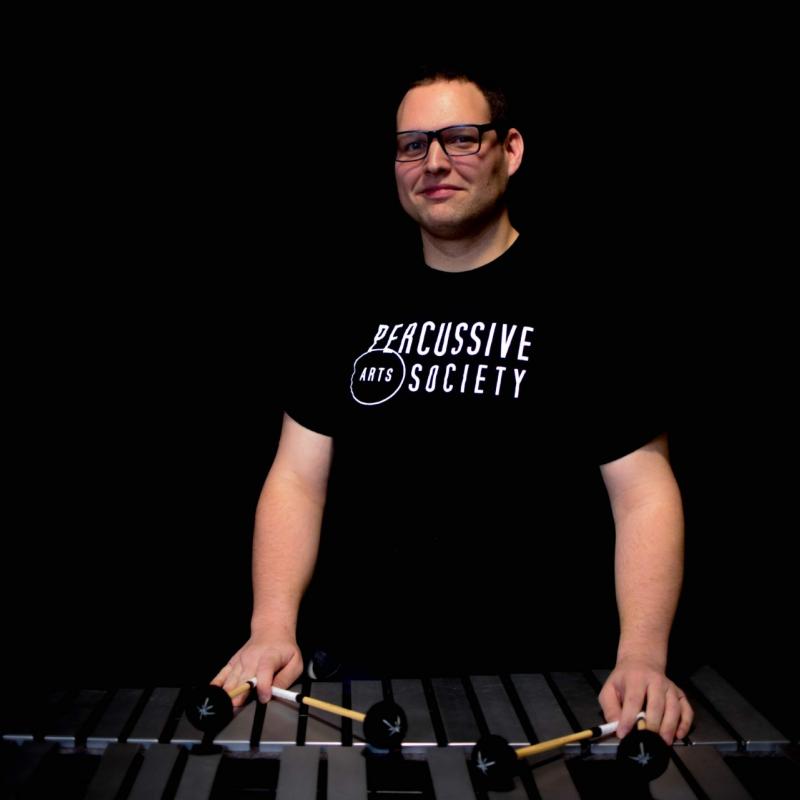 M1 instruments have always allowed me to express all of my musical ideas perfectly. Ron & the team take both mallet and instrument building as seriously as we as artists take our craft and it shows in the impeccable quality of every Marimba One instrument I've heard or played on.
Stefan "Griff" Griffin has been performing for audiences all over the world for 20 years as a percussionist, drummer and band leader. Trained in both the classical percussion and drum set idioms, he has had the honor of performing for millions of people, spanning the shores of Cape Verde to the streets of Italy, and from the illustrious Edinburgh Military Tattoo in Scotland to being a featured performer as a jazz soloist on drums in Times Square for NY Fleet Week. Mr. Griffin was the winner of the 2006 Rowan University Orchestra Soloist competition, culminating in his performance of Keiko Abe's "Prism Rhapsody for Marimba and Orchestra" with the Rowan University Orchestra and members of the Philadelphia Orchestra.
Mr. Griffin is a veteran of the United States Navy music program, in which he was an active-duty sailor from 2009-2015. He graduated from the Naval Music School with honors and the illustrious "Instructor Qualification" and is a member of the "3.2 Club".  He was Navy Band Northeast's "Blue-Jacket of the Year" and was the band leader for the jazz group "The Bluejackets" while stationed with Navy Band Great Lakes, which has the distinction of being the first Navy Band to make the "trending" page on Twitter for their performance at the "Jazz on the Green" festival in Omaha, NE for an audience of over 11,000.
Mr. Griffin obtained his Masters (M.M.) in Percussion Performance from the University of Rhode Island, where he studied with Dr. Kyle Forsthoff.  He obtained his BA in Music from Rowan University, where he studied with Dean Witten and Jim Miller.
Stefan is the Percussion Caption Head and Arranger/Composer with the award-winning Hayfield Secondary School Marching Band and Indoor Percussion Ensemble, and teaches K-6 General Music and Chorus at Lane Elementary School, both in Alexandria, Virginia.  Hayfield's Indoor Percussion Ensemble recently earned their highest recorded score, as well as reached the Championship's podium with a bronze medal finish at AIA championships for the first time in school history, performing "Behind the Mask", a show entirely composed by Mr. Griffin.
When not performing, Griff loves spending time with his beautiful daughter, trail running, hiking, and weight training.